Article about how Believers and illegal... →
Why our borders aren't only defined by politics
The Friends with Benefits Epidemic →
It's not just in the movies. How have we convinced ourselves to bend the rules of intimacy?
One day I'll get an awesome surprise...
Today I introduced Chris Marc and Niall to Geocaching.  If you dont know what that is: We found a USB drive in one of the caches which gave me a GREAT idea! I made this USB a travelling photo log! I am going to place the USB in a cache in New Zealand.  The instructions (written on the side of it and in a document on the drive) are : 1.Place a photo of yourself with your finder number on...
TOMS eyewear
Did you hear?  TOMS is now selling sunglasses!   http://www.toms.com/ If you don't know, TOMS are/were a shoe company.  For every pair purchased, they would give a pair to a child/person without shoes.  One for One. NOW, TOMS is saying that with every pair of sunglasses purchased, a person will receive sight!  One for One. Speaking of TOMS, I think these will be my next pair.  The...
Sorry...
At this point, I have so much to say that one blog wont suffice.  So here is a bullet list: School is over at this point.  We have a month left here in the Great South Land.   We leave for New Zealand on Saturday and will spend a week there. God is moving so rapidly its hard to keep up! I turned in my World Race application.  It's in the Lords hands for timing and funding.  I also...
Watch
My latest animation.  The rendering turned out great using Mental Ray's natural sunlight feature.  
Reject Apathy
A quote from the latest Reject Apathy magazine: Dr. Ron Sider doesn't believe that social change is complete without sharing the Gospel.  He also doesn't believe that the answer to injustice is to give a man a fish, nor teach him to fish.  He says the question we must ask is "Why is he hungry?" Are the ministries and charities you are donating to, fulfilling all the...
The latest ramblings
What a month, right?  Gosh so much has happened in the world and in my life that I can hardly blog. In the interest of chronology, I will try to catch up in chronological order. ********* My parents came down for Easter and we went to Sydney.  It was great to see them and for them to experience Australia.  Now they know why I want to stay and live here.  Sorry I dont have many pictures.  It...
"The more you understand how your salvation isn't about your behavior, the..."
"I believe in Christianity as I believe that the sun has risen; not only because..."
– C.S. Lewis
Where I've Been, Lived and Want to go.
Best Day Ever...so far in Australia...
Here is how my day went today (Sunday the 17th of April, 2011).   Chris was taking his grandparents to Hillsong for the first time so we went to the 8am (acoustic) service.  I ended up LOVING the change of pace.  Then I preceded to go to the 9am and the 11am service, half because I didn't have a ride home, half because I wanted to.  The speaker was from San Antonio and his voice made me...
"Keep your life free from love of money, and be content with what you have, for..."
– Hebrews 13:5
"The truth is, there will continue to be millions and millions of people who..."
– David Platt in "Radical"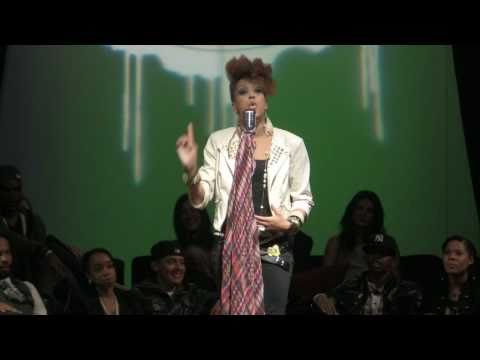 A closer look at Salt
God has stirred and shaken my foundation once again.   If you have ever been around me long enough, you have heard me pray.  And most every time I pray, I end with "God make us better Salt and Light in this world". I apparently say this so much that Alisa bought me a book JUST because it had those two on the cover.   Of course I am referencing Matthew 5:13-16.  However, I never...
Maori and the Suns
Home Made Sushi!     Yesterday, I went down to Queen Street mall with my friends from church Marc and Chris.  Went to the Gallery of Modern Art again, saw this guy: And went to my first Australian Rules Football game.  What an experience that was!  It was a brand new team (the Gold Coast suns) getting their livelihoods handed to them by the Carlton Blues.  Carlton won by over 100 points.  But...
"If the men and women of this world can die for such petty causes as political..."
– K.P. Yohannan
A little story from church today
We had a guest speaker come to Hillsong Brisbane today.  She flew up here from Sydney at 4:30am this morning.  Also on the flight was another woman pastor from another large church here in Brisbane.  That woman happened to be sitting next to a girl who was being trafficked from Nepal.  She wrote a note to our speaker who then informed a flight attendant.  Qantas (also American Airlines) has a...
"…our churches in the West[ern world] are filled with carnal minded people..."
– Richard Booker - "Radical Christian Living"
The night before Aussie Christmas - a poem
Qwyn came home with this library book the other day.  This poem is priceless.  It really highlights what Australia is like.  Just remember that Christmas is in the middle of the summer and is extremely hot. An Aussie Night Before Christmas  Written by Yvonne Morrison 'Twas the night before christmas; there wasn't a sound. Not a possum was stirring; no-one was around.  We'd left...
The pros and cons of Australia
I've been waiting to write this one until I had enough info to fill it properly. Here is my list of 11 things I love and don't love so much about Australia. Australia Awesomeness  The Accent - You just can't NOT love the Aussie accent.                   The Flora -  Every flower is gorgeous, every tree is huge, every shrub is…a shrub but they call it...
RELEVANT
Sorry I havn't blogged in a while.  Lots of cool things have happened (Zoo visit, first day of school today) and I hope to write about those soon.  However, this post is going to be about another one of those things that pours so much spiritual insight in my life that I feel I need to share.  (See the post about Breakaway a few months ago.)                                       Relevant...
QUT > A&M
I toured the area in which I will be studying today.  And I say area because it is a DISTRICT of creative industries buildings.  I also learned today that I should have come here as a freshman.  Our district is at the Kelvin Grove Campus of QUT also called "the Urban Village".   Lets start off with the Animation Studio.  First thing you will notice, every desk has a 27 inch iMac...
Hillsong Brisbane
I'm just going to start from the begining and describe what this church was like.  First thing is a social hour on the deck outside.  Ping Pong, candy, drinks, music, etc.  I met two other new guys who were Freshmen in College.  So we stuck together as we went into the church.  This was a service called Powerhouse and it was just for 18-25 year olds. No one goes and sits down. We put our...
Is it ever NOT beautiful here?
The 5 vizzers (2 Sheilas and 3 Blokes) went surfing yesterday down the Gold Coast.  What a great day we had.  Surfing, Body Boarding, Slushies, Shopping, and enjoying the absolutely gorgeous Queensland weather. Apparently, the nick name for red headed people in Australia is "Bluie".  Steven is officially Bluie, at least to me.  So here he is with a stylish hat. We had a nice train...
Aussie Rules Football and other things you might...
The past few days have been pretty interesting.  Other than sitting at home and finishing the campaign on Call of Duty MW2 and starting the outrageously popular band "Lamp Shade" on Guitar Hero : Greatest Hits, I have been fast exploring the Aussi life style. Aussi Rules Football.   This is the most intense, crazy, awesome, sports I have ever seen. Instead of telling you, check...
Surfing the Gold Coast
And I got a certificate to prove it!  Thats right, I rode my first waves today at one of the top surfing local's in the world.   The weather was beautiful as usual.  It was, by far, one of the most tiring sports I have ever participated in.  Swimming/walking back out to the waves takes more out of you than sprinting down a field in my opinion.   Check that off the list because I have...
"You make a living on what you get, You make a life on what you give"
4 tags
Watch
Meat Pies and Cricket
Watch
Earl explaining what a Meat Pie is…
Lazy Friday
We finally got wifi in the house!  I woke up to the boys wanting to play pokemon cards with me.  I didnt understand teh rules when i was in 5th grade so I didn't fare well this morning.   As we ate breakfast, it started raining.  It was then I made my executive decision to take this Friday as a chill day.  Not in the literal sense of course because its really hot and muggy.  I have been...
"Christianity, if false, is of no importance, and if true, of infinite..."
– C. S. Lewis
Brissi!
G'day, how ya' goin?   Here are some things that I have noticed and learned so far:  They drive on the wrong side of the road.  Its scary. If any word is over three syllables, they abbreviate it.  (Brekki = Breakfast, etc) Australian birds are the loudest birds on the planet.   Proof: http://www.youtube.com/watch?v=S0ZbykXlg6Q Everyone is a "mate" and I sound silly...
The trip so far
I am writing from Nadi, Fiji.  I am in a lounge in this tiny airport looking out at this beautiful island. Let me give a brief recap. HOU -> LA The new fangled scanners are kidna cool.  I thought I was being beemed up to the USS Enterprise or something.  I didnt feel intruded on at all knowing they were xraying me down to my bones.  Whats all the fuss about? Landed in LA at 7:30 and that is...
Christians praying and protecting Muslims in Egypt
Link to story: http://www.good.is/post/protesters-are-awesome-look-at-this-beautiful-photo-of-christians-protecting-praying-muslims-in-egypt/ via @ReleventMag
"Nothing is ordinary. Life is an endless series of little miracles. The..."
– @LouieGiglio
"Advertising is art serving capitalism."
7 tags
Texas A&M's Social Media Scavenger Hunt
Recently the department of Marketing and Communications, for which I work, put on an event called the "Social Media Scavenger Hunt". We had a lot of questions before and during the event from many sources. I hope to answer all of those and if you have any more, please comment and I will do my best. A little history about our Foursquare program. I first heard of Foursquare on Mashable when...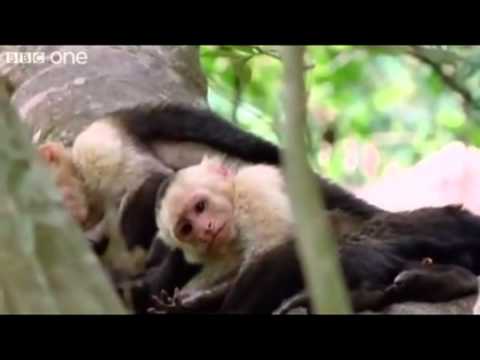 "A man can no more diminish God's glory by refusing to worship Him than a..."
– C. S. Lewis